Albuquerque's Top Commercial & Office Cleaning Company
green sweep offers professional office cleaning services throughout the Albuquerque area. We know that a clean office communicates many things about your business to your customers and your employees. Depending on your needs, we can clean your office(s) on a daily, weekly or monthly basis to keep your work space (offices, restrooms, halls, break rooms, etc.) looking its best.
Commercial Cleaning and Office Cleaning Services
We provide one time and recurring cleaning services for smaller commercial spaces and office buildings.
Offices and smaller office buildings
Clinics and medical offices
Retail shops
Our highly trained office cleaning technicians will take care of everything from the break area to the bathrooms! Additionally, we can provide one time or recurring sanitizing services using an EPA registered disinfectant. You can rest assured knowing your space is cleaned well and safe for both clients and employees.
Please call our office for a customized quote to provide commercial or office cleaning services.
Please note that all office cleaning service must occur during our regular business hours, M-F, 8 am - 5 pm.
Commercial Sanitizing Services
We provide disinfecting and sanitizing services for commercial spaces. It's very important these days for your place of business to be safe for your clients and your employees. Our professional sanitizing services will go a long way toward ensuring your offices or retail space is free of harmful germs and viruses.
We we sanitize your offices, we will clean all high-touch surfaces with an EPA approved disinfectant followed by a general spraying or fogging of the office space. Our disinfectants are safe on all surfaces and your office can be occupied 20 minutes after we spray.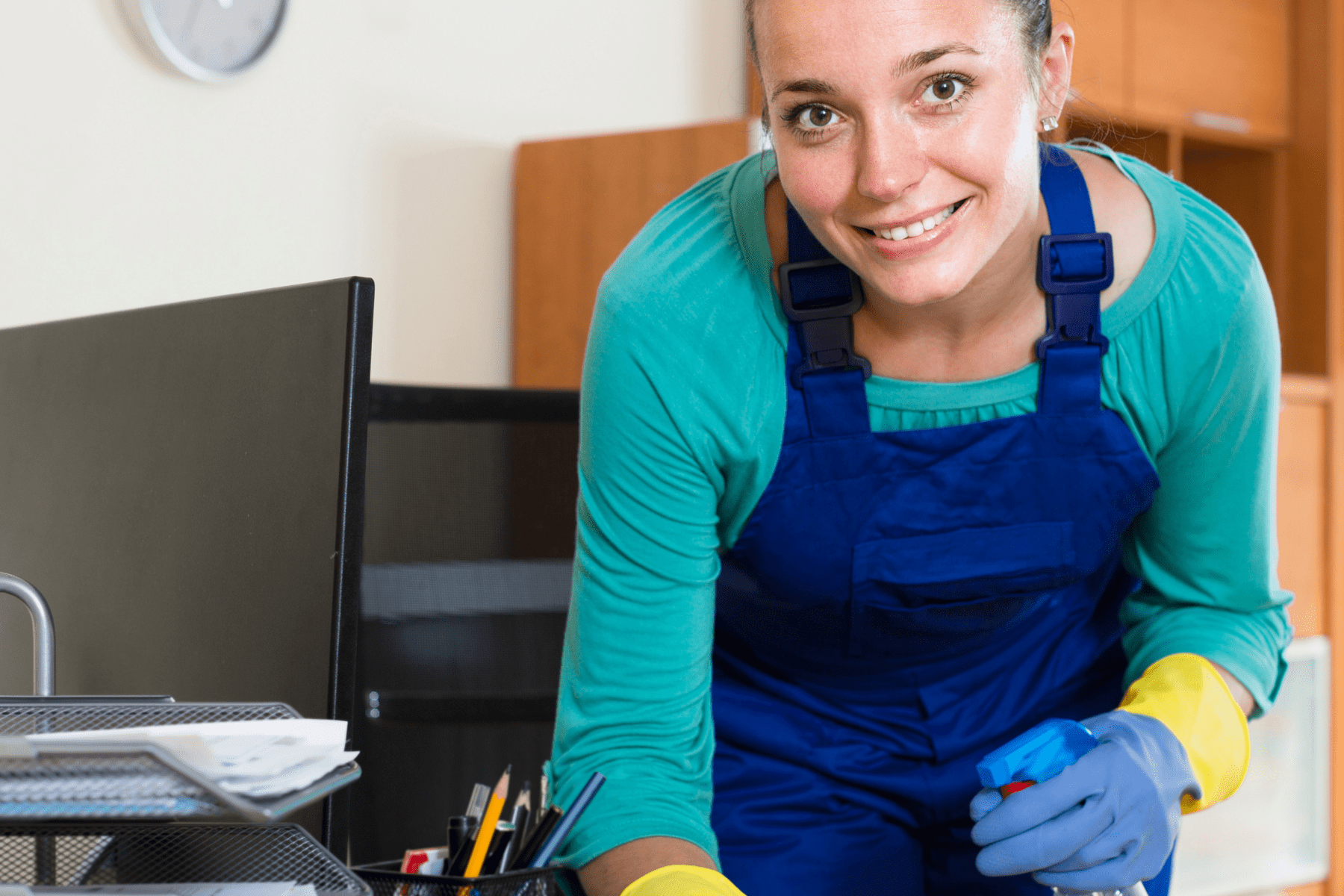 Book The Cleaning
You Need Now