We offer weekly, biweekly, or monthly recurring services so you can forget about housework for good and worry no more about a grimy shower or dirty sink. Our team will turn your dream into a reality, keeping your living space spotless all year round!
Count on us for the best house cleaning service
Imagine having professional, trustworthy house cleaners, ready to jump in and sweep away the mess whenever necessary. That's us - green sweep! We're not just known for our professional house and apartment cleaning services in Albuquerque; we're also loved for our individualized approach and commitment to the highest industry standards.
Years of hands-on experience have allowed us to refine our checklists and safety guidelines, promising you unparalleled service each time we visit. As a result of our approach, we deliver consistent quality, exceptional customer service and, most importantly, your absolute satisfaction.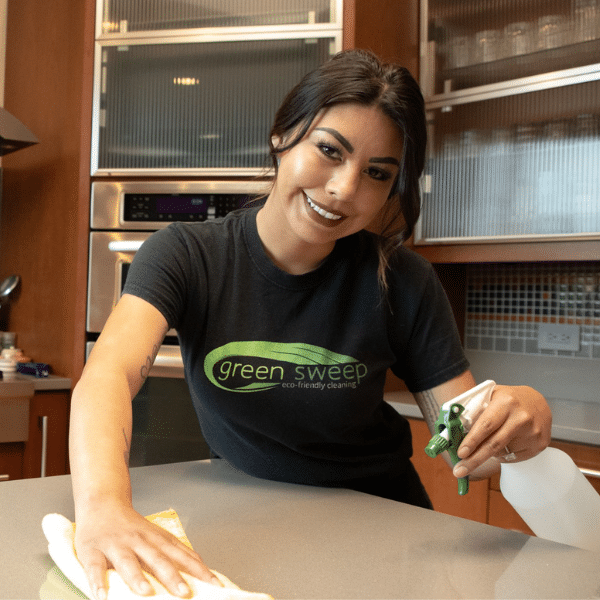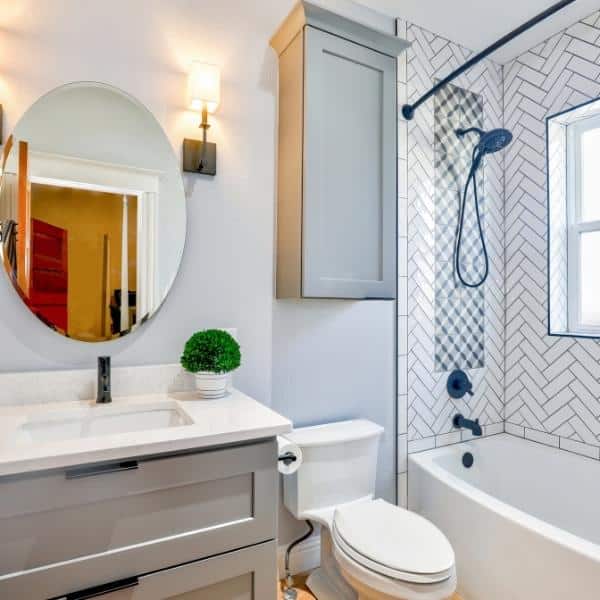 Get visible results with our home cleaning experts in Albuquerque
With so much going on in today's world, every moment is precious. That's exactly why we're here - to free you from ongoing chores, leaving you with more time to enjoy yourself. As your partner in pristine, you can depend on us for weekly, biweekly, or monthly housekeeping services.
Setting up a schedule might feel like a puzzle, but it really comes down to two things: your budget and how busy your home is. A lot of our clients opt for our weekly and biweekly visits. As a result, you will no longer have to worry about the hefty upkeep. By choosing our residential cleaners, you're not just getting a tidier house, you're getting a healthier lifestyle as well.
Frequently Asked Questions
Typically, your home will thrive with a regular apartment or house cleaning service once or twice a week, along with a comprehensive deep cleaning about 2-3 times a year, or whenever the situation calls for it.
In case you're on the move, however, it's a great idea to have your new Albuquerque residence professionally handled a day or two before you settle in. Similarly, when you're about to move out, a thorough maid service usually takes place just before you return the keys to the landlord or list your property on the market.
Even if you're still uncertain whether your home needs a deep clean or a standard tidy-up, don't hesitate to reach out to us. We're here to listen and help you choose the right type and frequency of home maintenance.
Choosing to schedule a professional maid service offers you a myriad of advantages. Firstly, you'll gain more free time for yourself – imagine what you could do with those extra hours! Next, you're tapping into a team of experts who've mastered the art of housekeeping, armed with high-quality equipment and effective products.
It's peace of mind at its finest, knowing that your  home is in good hands. Lastly, you have a wide variety of additional services at your disposal, allowing you to customize the session to your home's specific needs. So, trust us, it's a decision you won't regret!
While our house and apartment cleaning team in Albuquerque strives to offer thorough and comprehensive services, there are certain tasks we're unable to perform due to safety regulations and considerations for our team's wellbeing.
For instance, we don't move or lift items over 20 lbs or use a step stool that goes beyond two steps. We also don't wash walls, handle extensive trash or debris removal, animal waste cleanup, or taking care of chandeliers, light bulbs, and glass fixtures. Additionally, tackling exterior windows is beyond our usual service scope. We want to ensure the safest environment for our staff while providing you with high-quality cleaning services.
Selecting expert residential cleaning services involves more than just finding someone who's good with a mop and a bucket. It's about inviting a trusted professional into your Albuquerque home. To ensure you're engaging a legitimate company, look for the following:
Qualified professionals
Strict vetting process
Satisfaction guarantee
Free price quotes
Smooth communication
Green cleaning supplies
As the leading authority in home upkeep, we have all of the qualities listed above and a proven system for keeping your place spotless.
Ready to give your home
a lasting shine?