Experience a unique approach to cleaning services, tailored to meet your needs. Whether it's a full home maintenance or a 'priority cleaning' where you call the shots, we've got it all covered!.
Personalized solutions that put you first
As experienced professionals, we at green sweep have made our mark in Albuquerque and the surrounding areas by delivering affordable and customized cleaning services for residential properties and small offices alike. We understand that details play a crucial role in our success. A meticulously tackled corner, a sparkling countertop, or a spotless window pane - these are the things that make all the difference to customer satisfaction.
However, we don't just stop at quality upkeep; we also ensure that our custom cleaning services offer the best value for your money. That's why our team specializes in crafting an experience tailored to the specific needs of each client.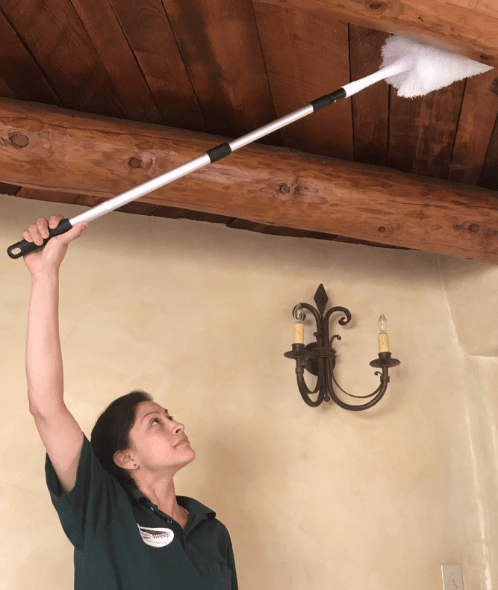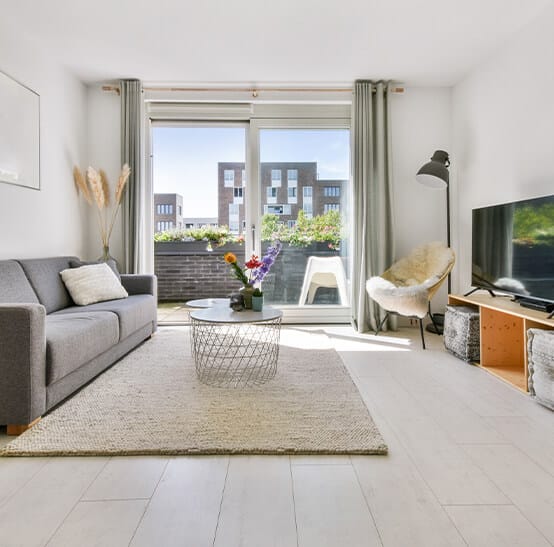 Your go-to custom cleaning services in Albuquerque
Provide us with a list of your most urgent tasks, and we'll take over from there, working systematically from top to bottom. Please keep in mind that our minimum service block is 2.5 hours, allowing us to provide maximum value.
Still, depending on the complexity and number of tasks on your list, some may not be completed within the allotted time block. Nonetheless, our team's commitment to quality and efficiency ensures that every minute is utilized to the fullest, leaving your home more hygienic and healthier than before.
Frequently Asked Questions
Custom cleaning is flexible and detailed home maintenance based on the tasks you'd like our professional cleaners to prioritize. Whether you're an apartment dweller in the heart of Albuquerque or the owner of a home in the heights or the greater metro area, this service ensures that you receive a solution designed specifically to fit your space and lifestyle.
It's pretty simple, really. A home is a personal space, and its care and maintenance should also be personalized. For this reason, companies that want to stand out from the crowd recognize there are more ways to help their clients.
In light of this, booking a customized cleaning service in Albuquerque can be beneficial in several ways:
Scheduling that works around your lifestyle
Budget-friendly plans designed for maximum efficiency
A personalized experience that takes into account the unique needs of your home
Tailored packages with your children and pets in mind
More time to enjoy the things you love and a safer, more relaxing living environment
First, consider your everyday routine and chores. If you find yourself wishing for an extra pair of hands to manage tasks like changing bed linens, vacuuming furniture, doing laundry, or even washing dishes, a custom cleaning service is your answer.
These are just some of the things our Albuquerque team can help you with:
Changing bed linens
General dusting
Dusting and wiping countertops
Take care of appliances
Polish stainless steel
Spot clean cabinets
Scrubbing tub/shower
Sanitizing sink and toilet area
Wiping down furniture
Dusting and washing window sills
Mopping hard-surface floors
Throwing out trash
In case of allergies, rest assured that we prioritize your well-being above all else. Our company only uses equipment and supplies that have passed stringent testing processes. This ensures eco-friendly methods with no risk to your health,as well as an allergen-free environment.
The beauty of a custom cleaning service is that it is as flexible in cost as it is in scope. With us by your side, you can define a checklist that is both budget-friendly and meets your cleaning needs.
Once you've decided on the tasks, we'll provide a price estimate based on the estimated time to complete them. If our cleaning wizards manage to finish the tasks in less time, we'll only charge for the actual time used. And to sweeten the deal, we have a selection of attractive discounts you can take advantage of, as we often offer monthly discounts to new clients and occasionally send them emails with discounts.
Your search ends with green sweep, a trusted cleaning provider in Albuquerque and surrounding areas in New Mexico. Our commitment to client satisfaction, coupled with our wealth of experience, ensures we'll have your home looking spotless and inviting in no time.
You can rely in our professional team for the following services:
All you have to do is give us your address and tell us what kind of service you need. It makes no difference if you're located in Downtown Albuquerque or closer to ABQ BioPark Zoo —just give us a call and we'll be on our way!
BOOK THE CLEANING SERVICE
OF YOUR DREAMS