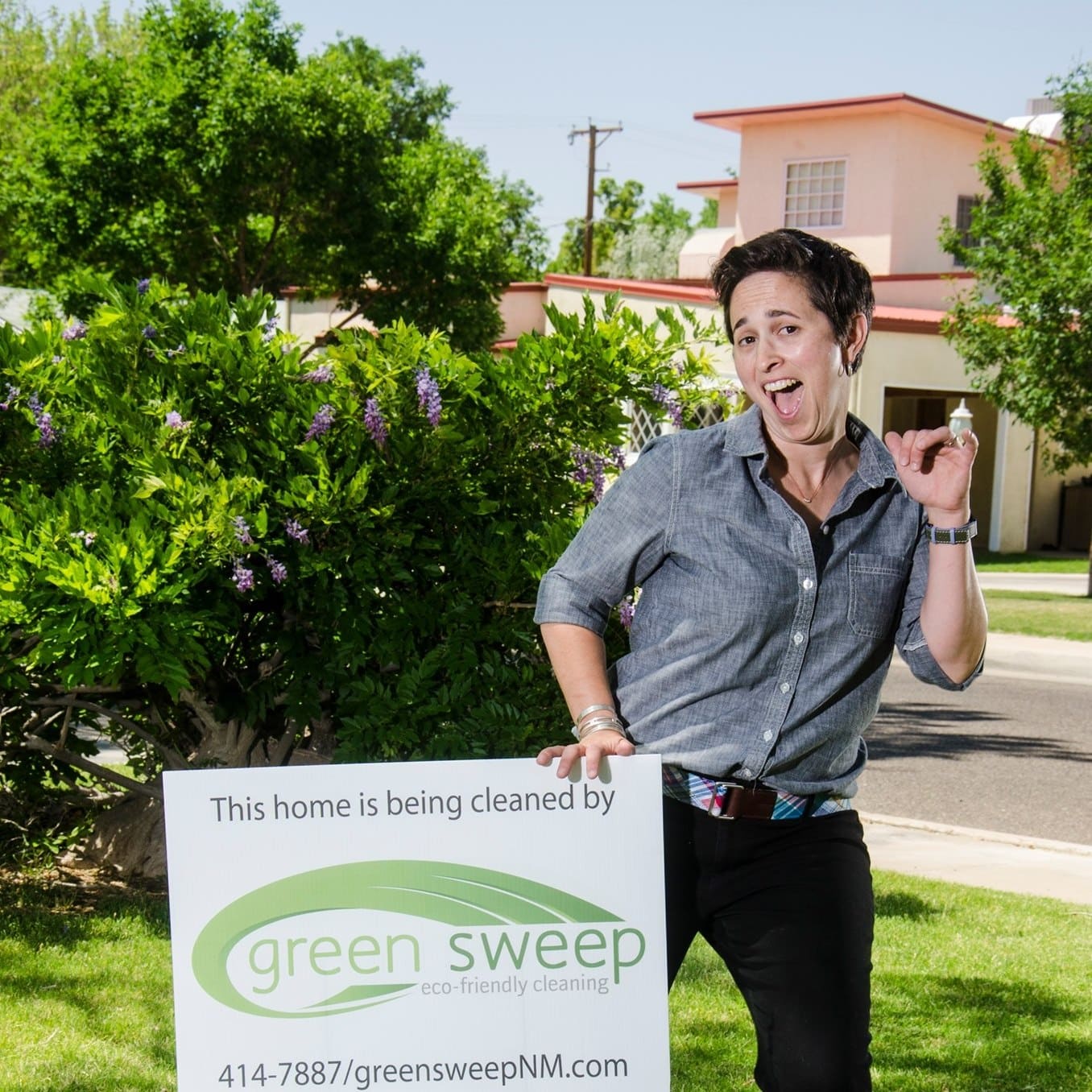 green sweep is the Albuquerque area's premier green cleaning company, providing both residential and commercial cleaning. green sweep was started in 2009 by Molly Moran. After receiving her B.A. from Vassar College and her M.Ed from the University of Virginia, Molly spent many years working in the non-profit industry. Upon moving to Albuquerque, Molly decided it was time for a change and transitioned to the business world.
Molly grew up in a family-owned and operated country store in Vermont and always knew she would end up running her own business. She took the values that attracted her to non-profit work and applied them to green sweep: great pay for employees, environmental responsibility, and giving back to the community. She took the values she learned watching her parents run their country store: hard work, a desire to be better, excellent products, and outstanding customer service. These values laid the foundation for green sweep.
At green sweep, we are all about satisfying our customers. We strive every day to provide the best customer service we can.
All of our cleaning technicians are thoroughly vetted, background checked, insured, and bonded for your protection.
We are not happy until you are thrilled with your cleaning.  And, we back every cleaning with a 100% satisfaction guarantee.
Our cleaning technicians are professionally trained right from the start.  They are experts in making things sparkle and shine!
Our founder, Molly, lives and works in Albuquerque, and green sweep is her "baby" – integrity is the absolute cornerstone of our business.
We bend over backward to make our customers happy and as a result, they have rewarded us with hundreds of great reviews.
Book The Cleaning
You Need Now