We are regularly hiring! Do you love to clean? Do you love a positive work environment? Do you love working independently? Are you awesome? Consider applying!
We provide house cleaning and small commercial cleaning. Some of our best employees come from other industries such as retail, restaurants, home care, nurses aides, the hospitality industry, and more! Get paid to get fit!
We provide great pay (currently up to $22.50 per hour + tips), paid time off, paid sick time, weekly pay, paid holidays, and work hard to create a positive work environment. We operate M-F, 8 am - 5 pm. We are a values-based business and believe in creating a great work environment, giving back to our community, and of course, supporting the environment.
Who is our Perfect Employee?
An honest and open person
Someone who is reliable and has great attendance
Mature individuals that want to make great money cleaning
Loyal - always promoting the company, helping teammates, and taking care of clients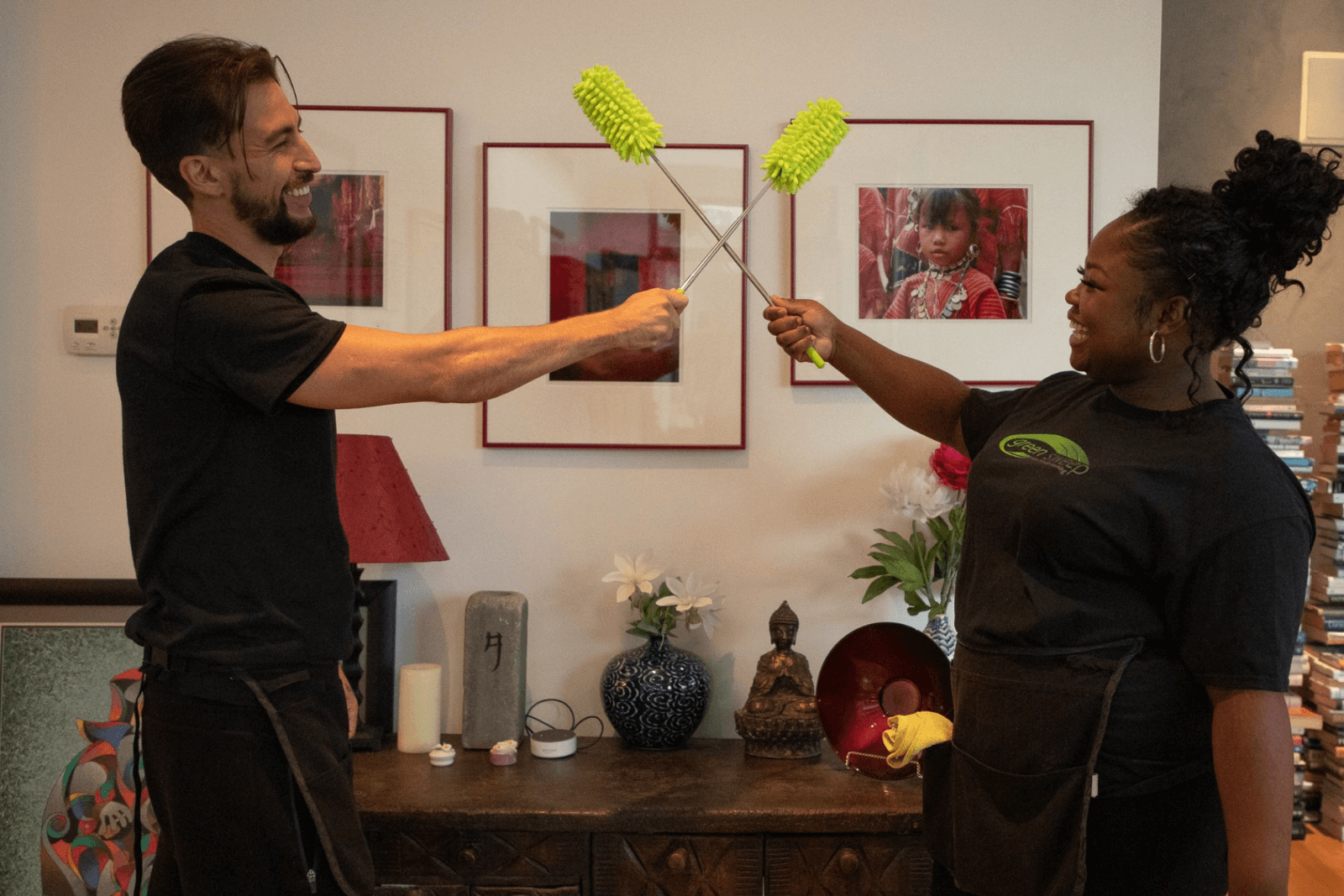 Valid driver's license and car insurance
Ability to use your own vehicle, every day
Able to physically handle all cleaning tasks, driving tasks, and all tasks required
Smartphone with Data Plan for Business use
Able to lift and/or move up to 45 pounds
Not allergic to pets or dust or anything preventing you from working in a variety of homes
Authorized to work in the USA
You may receive an email from us after you apply. The email will direct you to our ONLINE application tracking system. This is our hiring management platform where we evaluate candidates. This is the only path for you to set up an interview and a chance to get the job with us. APPLY NOW! We are excited to meet you.