Discover Rio Rancho, New Mexico
Rio Rancho started as a small suburb, but since the 90s has taken steps to become a more independent city like its neighbor Albuquerque. Nowadays, Rio Rancho is considered one of America's 50 Best Cities To Live because of its exceptional public school and low crime rates. Living in Rio Rancho has a rural feel to it, with open spaces and lots of parks, but also thriving business and community centers.
Quality Cleaning Services You Can Trust
Eco-friendly meets effectiveness. Our green cleanings provide solutions for homes and workplaces alike, and we are more than happy to customize some tasks to fit the needs of every customer better. Deep cleanings are usually performed on first-time clients, and in the subsequent visits, we provide strategic chores to maintain them neat and tidy, depending on the place. Our number one goal is to make our clients' life easier.
Spend Time Living in Rio Rancho
A Park Above is the first fully-inclusive and accessible playground in New Mexico is located in Rio Rancho, of course. Children can play, interact, and be included in the park's six acres, where all playgrounds are specially designed to fit everyone, from accessible equipment, splash pad, shade structures, adaptive swings, and ADA-compliant ramps.
If you want to explore and discover the Indian side of Rio Rancho, visit the Coronado Historic Site, originally a 14th century Tewa pueblo. Lift a conquistador armor suit or experience a ceremonial Indian kiva; whatever you choose, you won't regret it! This historic site is located north of Rio Rancho.
Rio Rancho House Cleaning Done Right
Green Sweep is a proudly, locally-owned, Albuquerque cleaning company. We work with amazing cleaners that love this city as much as we do; they receive constant training and use the best equipment and environmentally friendly products on each cleaning.
Our company follows three core values: always provide effective eco-friendly cleaning solutions, pay our cleaners fair wages, and give back to our community. Our employees are as professional as can be, and our services are specially designed and customized to satisfy our clients' needs.
Unbeatable Customer Service
At Green Sweep, our customers are at the center of everything we do. We believe in good, old-fashioned customer service. Experience the difference!
Our founder, Molly, lives and works in Albuquerque, and Green Sweep is her "baby" – integrity is the absolute cornerstone of our business.
100% Satisfaction Guarantee
Your satisfaction is our goal! If we ever make a mistake, please contact us within 24 hours and we will come to take care of it.
Our cleaning staff undergoes extensive one-on-one and ongoing training. You can be comfortable knowing there is a "pro" in your home.
For your protection, all Green Sweep staff are thoroughly vetted, background checked, insured, and bonded.
Because we are 100% committed to delivering great cleaning and unbeatable customer service, our customers have rewarded us with over 200 5-star online reviews.
Our Beautiful Cleaning Projects
Every home that we clean, every workplace that we disinfect, is a new project for us. Attention to detail, excellent customer service, and green solutions are our essentials. Discover the results:
After all, the people of Albuquerque have the last word. Discover what our clients have to say about Green Sweep.
Green sweep is a small local business that takes their ethical obligations seriously. This company uses environmental products, and provides fair wages and benefits for their employees, as well as always looking for ways to give back to the local community. If you need a one-time cleaning job (like I've requested a few times,) or a regular housecleaner service (as my neighbors use,) you will get a job well done and the assurance that your home is well cared for with Green sweep.
Carmen L.
Residential Customer
We were VERY pleased with the cleaning. Oh my gosh, the house looks brand new. I hope we didn't scare the team off. I really can't think of anything that didn't get done. They did a terrific job.
Sallie W.
Residential Customer
I think they (Green Sweep) are great. They are in and out in a timely manner, get right down to work. They are pleasant to work around and responsive to special needs.
Debbie C.
Residential Customer
Professional! Timely! Trustworthy! Friendly!…even to my dogs! and they cleaned my new place from top to bottom. And it didn't smell like chemicals when I got home. A lovely bonus!
Autumn C.
Residential Customer
They do a great job wrangling our never-ending supply of dog hair and dust. The staff are incredibly friendly and responsive. I love that Green Sweep pays a living wage and it shows in the quality of the staff.
Laurel L.
Residential Customer
"Thank you Molly and green sweep for doing an exceptional job in the studio, as well as being right on time! Judy was meticulous, literally. She disinfected and cleaned the entire fitness studio, top to bottom, even lined up all my hand weights….I highly recommend green sweep to any business and private residence!"
Simply saying I love Green Sweep is an understatement. Molly has created a wonderful company, they hire the nicest staff and use only environmentally friendly cleaning products. What's not to love about coming home to a clean house? They take care with their cleaning and are very responsible. However, I think my dog looks forward to their visits the most as they always spoil him.
Sarah N.
Residential Customer
Green Sweep is awesome. I was pregnant with my second baby and just couldn't get it together to clean my house. Molly set me up with a schedule that works well with my family's needs. I now have a newborn and I cannot express how awesome it is to have the burden of cleaning off my plate. Danielle does an excellent job. You know the little details that you notice in your own home, that make it "clean" to you? Yeah, she does those things. She cleans the way I would clean, and that's all I can ask.
Katie F.
Residential Customer
Recent Cleaning News & Tips
We have learned so much during all these years of green cleanings. Read our blogs and discover some cleaning tips and hacks, and some useful information about Albuquerque.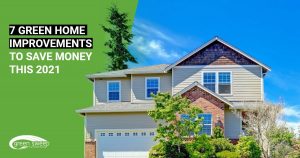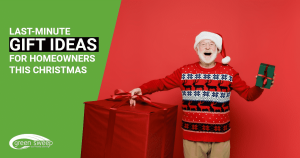 Are you ready for the Green Sweep experience? Your home or workplace will be in good hands. Enjoy Albuquerque's best eco-friendly cleanings services.
Subscribe to receive specials