Living in a clean and organized home is the key to creating a serene and healthy lifestyle. Yet, in a city as lively and bustling as Albuquerque, finding the time to perform regular cleaning duties can be quite the feat. This is where the superpowers of seasoned house and apartment cleaning services come in handy.
These experts don't just free up your precious time, they're also surprisingly budget-friendly! Moreover, their services can be tailored exactly to your needs, whether you're after regular home maintenance or a thorough, one-time visit. So, buckle up as we're about to discuss some major benefits of specialized cleaning services.
Why should I hire a house cleaner?
Here are several compelling reasons to outsource your household chores to professionals:
1. Reclaim your precious time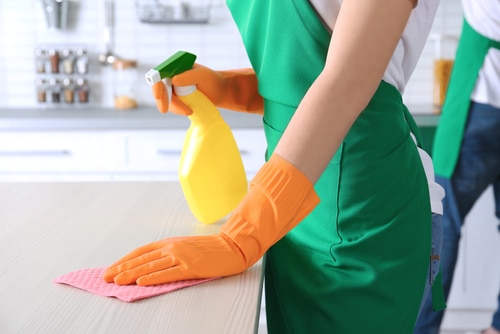 Time is our most cherished commodity, and striking that perfect work-life balance is the holy grail we're all chasing. By employing professional cleaning services, you can reclaim the hours typically swallowed up by cleaning, freeing yourself for things you truly love—be it quality time with family, pursuing your passion, or simply unwinding with a good book.
2. Swiftly tackling the tough tasks
Picture those stubborn stains that won't budge, those hard-to-reach corners that seem to mock your scrubbing attempts and other housekeeping nightmares that lurk around your home. Now, imagine a troop of professionals sweeping in, armed with their specialized knowledge and tools. They take these troublesome tasks head-on and do in moments what could have had you grappling for hours. Now that's what we call a cleaning victory!
3. A healthier home
There's a simple equation that goes like this: a clean home equals a healthy home. The expert service providers are wizards at their craft, using a selection of potent techniques and products that declare war on dust, allergens, and harmful bacteria, ensuring your living environment is safe and snug for you and your family. And that's not all—their training allows them to handle delicate items, preventing accidental damages during the cleaning process.
4. Eco-friendly strategies & supplies
It is becoming increasingly common for companies to use eco-friendly supplies. This not only ensures a thorough cleanup but also minimizes the impact on the environment, promoting a healthier and safer home for you and a greener planet for all.
Your home should be a place of utmost comfort, safety, and superior indoor air quality, so keeping up with a rigorous maintenance routine is fundamental to everyone's health and well-being. Thanks to advanced help, you can now achieve and maintain these standards with ease.
5. A cost-effective solution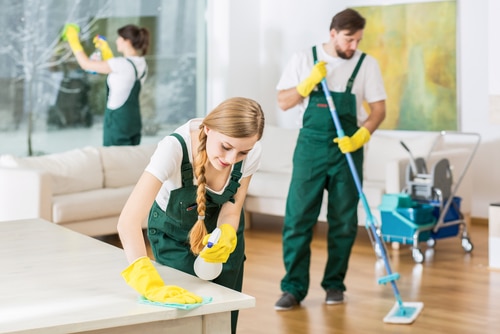 At first glance, hiring seasoned professionals might seem like an extra line on your expense list. But look again—it's not an expense, it's an investment! Consider the time you get to keep, the energy you don't have to spend, and the dollars you save on buying all those fancy products. But the real cherry on top? Regular help extends the life of your carpets, appliances, and furniture, helping you dodge the hefty cost of replacements. Now, that's a win-win!
6. Sustain a spotless home
Experts take pride in their work, recognizing the importance of patience, the right products, and strategic techniques. For them, taking care of a home is not just another item on the to-do list—it's a mission they're committed to excel at. They are driven by the goal to dazzle their clients with the highest industry standards—a level of dedication that's tough to match unless you're armed with years of experience or a burning passion for the job.
Who in Albuquerque provides expert house and apartment cleaning services?
Not sure how to prepare for professional home cleaning? Or perhaps you're looking for expert advice on how to enhance your home maintenance routine? Well, you're in the right place! green sweep is here to make your home maintenance a breeze. Whether you're located near ABQ BioPark Zoo or elsewhere in the area, schedule an appointment with us today to ensure your home is safe and hygienic!