Does the burden of household chores seem too much to handle? Do you ever find yourself longing for an extra pair of hands to keep your home in top shape? If so, don't fret – you're not alone. There are professional house and apartment cleaning services in Albuquerque ready to step in and tackle the mess for you.
Yet, finding a service provider isn't the main task; finding one you can trust is. When there are so many choices available, with each offering a different level of expertise, making the right choice can be overwhelming.
So, here are five key attributes you should look for to simplify your hunt and speed up your selection process.
What are the qualities of a good cleaning company?
Despite the fact that housekeeping is something anyone can do, quality work demands a lot more expertise. When you hire a professional, you're not just looking for a neat and organized house – you're seeking an elevated living experience that goes beyond basic tidiness.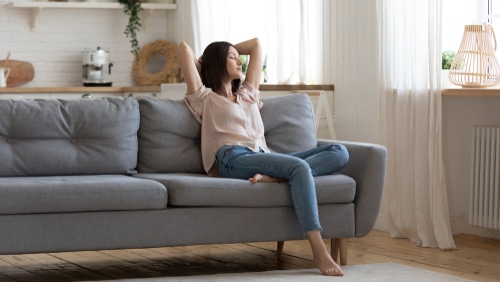 In light of this, your prospective candidates should be able to meet the following criteria:
1. Top experts
As a rule of thumb, reliable companies usually employ highly skilled and experienced specialists. To ensure everything is handled perfectly, they make sure their staff members are experts in the field, so you get the best value for your money.
Moreover, they carefully screen prospective employees before hiring them. To protect yourself and avoid booking novices, find a team that has been thoroughly vetted, including background checks and personality tests.
2. Insured & certified team
An insurance policy and certification are crucial for any business. It confirms that their services meet state and federal requirements, while insurance covers all accidents and injuries, and protects you against theft or negligence.
3. Proven methodology
The process will take longer and be less effective if the service provider is not organized. Meaning: a merely satisfactory service will cost you more. This not only goes against saving your time and energy but also breaks your bank account and nerves.
For this reason, your specialists must be knowledgeable, thorough, and meticulous. For instance, looking at their checklist and learning about their process is an excellent place to start.
4. Eco-friendly approach
Being environmentally friendly means more than keeping our planet safe.If you hire industry specialists, your safety should be their top priority. While most companies use industrial-grade supplies, it's important to note they can be dangerous to children, pets, and individuals with health issues.
Fortunately, that's something you won't have to worry about with an eco-friendly company. Even though they use powerful chemicals, they're still safe for you and your loved ones, as well as for the environment, which is definitely a considerable bonus.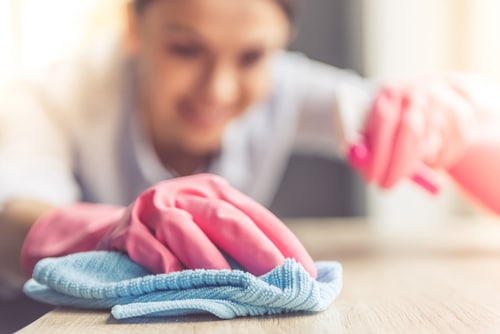 5. Satisfaction Guarantee
Every dependable business places a high priority on customer satisfaction. So, what are your options in case you're not completely satisfied with the service? Simply choose a professional that guarantees customer satisfaction.
If there's anything about their work that doesn't meet your expectations, don't keep it to yourself. Give your team a heads-up within a day and they'll be quick to respond and make the necessary adjustments – without charging you a dime.
Who offers reliable house and apartment cleaning services in Albuquerque, NM?
Struggling with the nitty-gritty of preparing for professional home cleaning? Or do you find yourself wondering how to enhance your home maintenance routine? Well, your search ends here, because green sweep is at your service! We are here to make your home care concerns a thing of the past.
At the heart of our operation lies a dynamic team of skilled professionals. They do more than just make your home shine brightly; they specialize in spreading joy to our clients through their exceptional service. Moreover, they handle each home with the highest regard and respect
No matter if you live near Indian Pueblo Cultural Center or elsewhere in the area, just give us a call and enjoy all the benefits of a spotless home!