In the picturesque city of Albuquerque, professional maid services are becoming an essential part of modern living. These skilled experts offer a range of solutions to ensure homes remain in perfect condition, reflecting the lifestyle and values of those residing in them.
But how should one prepare for such an appointment? To help answer this question, the following guide outlines the essential steps you can take to make the most out of your professional house cleaning experience.
How do I prepare for a house cleaning service?
Hiring professional cleaners offers numerous benefits, especially in today's fast-paced life where maintaining a consistent house cleaning routine can be a real challenge. By opting for a professional cleaning service, individuals find the opportunity to free up time for leisure or other essential tasks.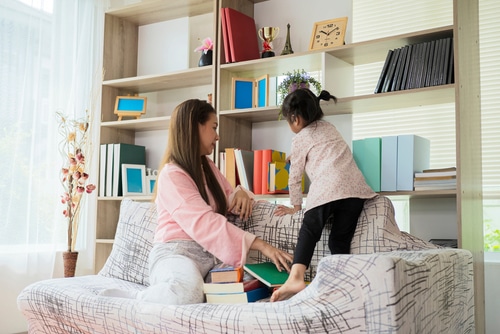 If you're wondering what to do once you've booked your cleaning, don't worry – very little is expected on your part. The primary goal of engaging a professional is to ease your workload, not add to it. Nevertheless, a few simple considerations can facilitate the process and ensure a seamless experience. Let's see what those are below.
Secure valuables & personal items
The first step in preparation is to safely store all your valuables and personal items. Doing so not only helps prevent accidental damage but also allows professionals to work without distraction from your belongings, affording you peace of mind.
Even though professional cleaners are typically insured and bonded, some possessions might be irreplaceable or hold sentimental value. When potential accidents can be prevented, it's sensible to take measures to do so.
Decluttering & clearing obstructions
Before the appointment, spend some time decluttering your living space. Remove unnecessary items from surfaces, and move furniture or belongings that might hinder the workers. This isn't about doing deep upkeep. It's about creating an open and accessible environment for professionals to work effectively.
Inform about special requests
If you have particular areas that need special attention or specific methods you prefer, make sure to communicate these details. Whether it's a delicate surface that needs gentle care or a stain that requires specialized treatment, providing this information in advance can lead to a more satisfying result.
Think about the pets
If you have pets, think about their comfort and safety during the house maintenance process. You may want to secure them in a safe space or make arrangements for them to be elsewhere during the appointment. Informing the team about any pets ahead of time helps them to prepare and potentially adjust their plan.
What should you clean before the house cleaning service arrives?
Although you're entrusting professionals with house cleaning, you may feel like you need to tidy certain areas yourself. While there's no requirement for extensive scrubbing or mopping on your part, engaging in some light decluttering and relocating personal items could prove beneficial.
Remember, the experts you've hired are trained and equipped to handle the rigorous upkeep of your home. Your role in this process isn't to do their job, but rather to create a conducive environment that allows them to perform their tasks effectively. By focusing on this, you can ensure a smooth process that leads to satisfying results, all without causing undue stress or taking up too much of your time.
Where in Albuquerque, NM, can I book high-quality maid services for my home?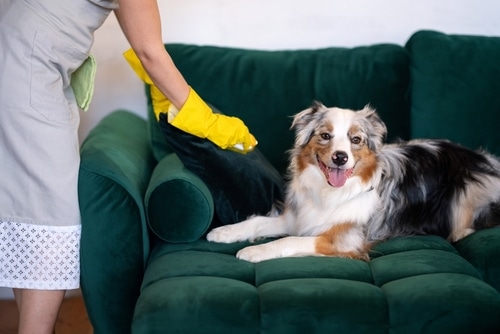 Are you considering hiring professional cleaners and feeling unsure about how to prepare your home? Whether your home is close to the Albuquerque Museum or located anywhere else in the city or surrounding areas, green sweep, with our seasoned team and great skill in green cleaning, stands ready to assist you.
There's no need for you to handle the heavy lifting. We're here to ensure the experience is as seamless as possible for you, utilizing environmentally friendly methods to achieve the best results. Our friendly team will be happy to talk with you about your needs and expectations and guide you on how to get ready for our arrival.
With us, you receive more than just a cleaning. You gain a committed partner dedicated to simplifying your life. Contact us now, and together we'll begin the journey toward a fresh and inviting home, personalized just for you!